9 November 2018, Ecole des Mines, Paris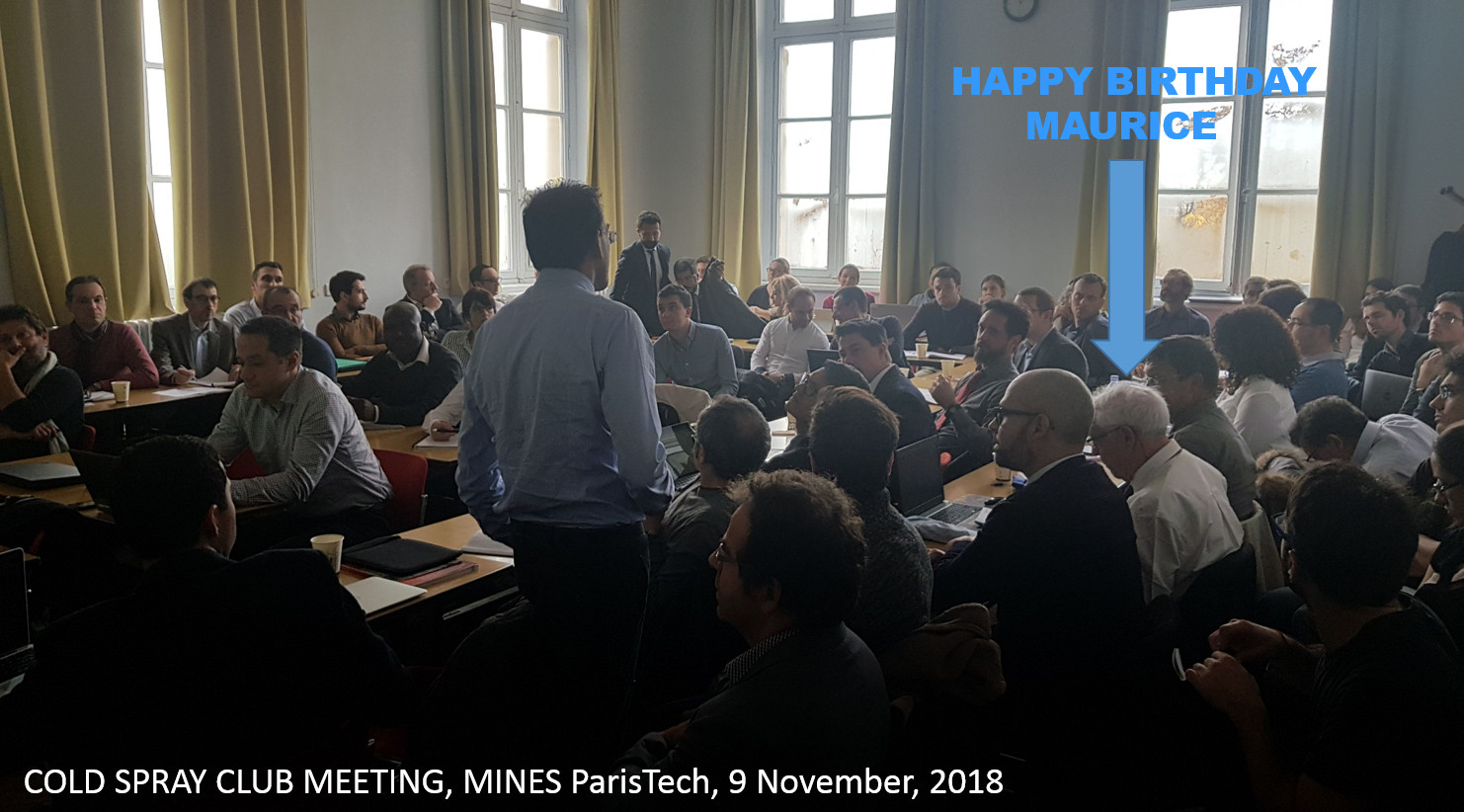 For its 24th meeting, the COLD SPRAY CLUB hosted 70 people in the Ecole des Mines de Paris, with a mixed industrial and academic participation. The meeting was organized in 3 sessions: "Fundamentals and recent advances in cold spray", "When laser shock processing meets cold spray" and "Cold spray in the French industry", hosting a total of 10 speakers from various countries (USA, France, Italy, Ireland, Germany). The sessions were followed by comments about the papers presented at past conferences. This meeting coincided with Maurice Ducos's birthday and all the participants could congratulate him. Happy birthday, Maurice! And many thanks for your precious contributions to our community.
More information available to connected members.